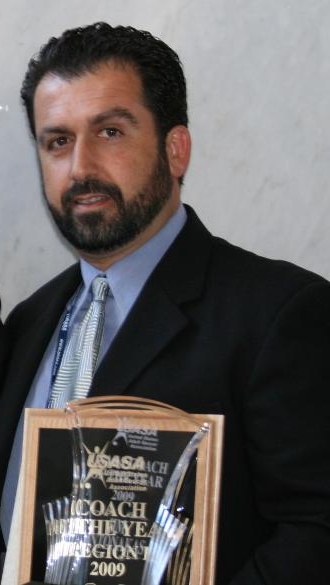 Email: jantonakas@massunitedfc.com
The 2009 USASA Region I and National Coach of the Year, Antonakas was a prep standout before going on to play at University of Massachusetts in Boston, where he graduated with a Bachelor's Degree in Business, majoring in Business Administration and minoring in Finance.

Antonakas served as Head Coach of the Massachusetts Men's Select Team Program and the Massachusetts Under-23 Men's Select Team for more than 10 years, and as Chairman of the Donnelly Cup, a regional USASA competition.
Antonakas launched Mass United FC and its affiliated youth academy in 2009, and most recently started Global Pro Soccer Exposure (GPSE), a program to create opportunities for elite players to showcase their talent on a global stage.
Antonakas as the UPSL East Coast Director will focus on developing UPSL's tier structure on the East Coast, leading the way for further league expansion to the UPSL's Women's Division, Masters Division and Youth Academy.